Deschutes River Loop Dog-Friendly Hike, OR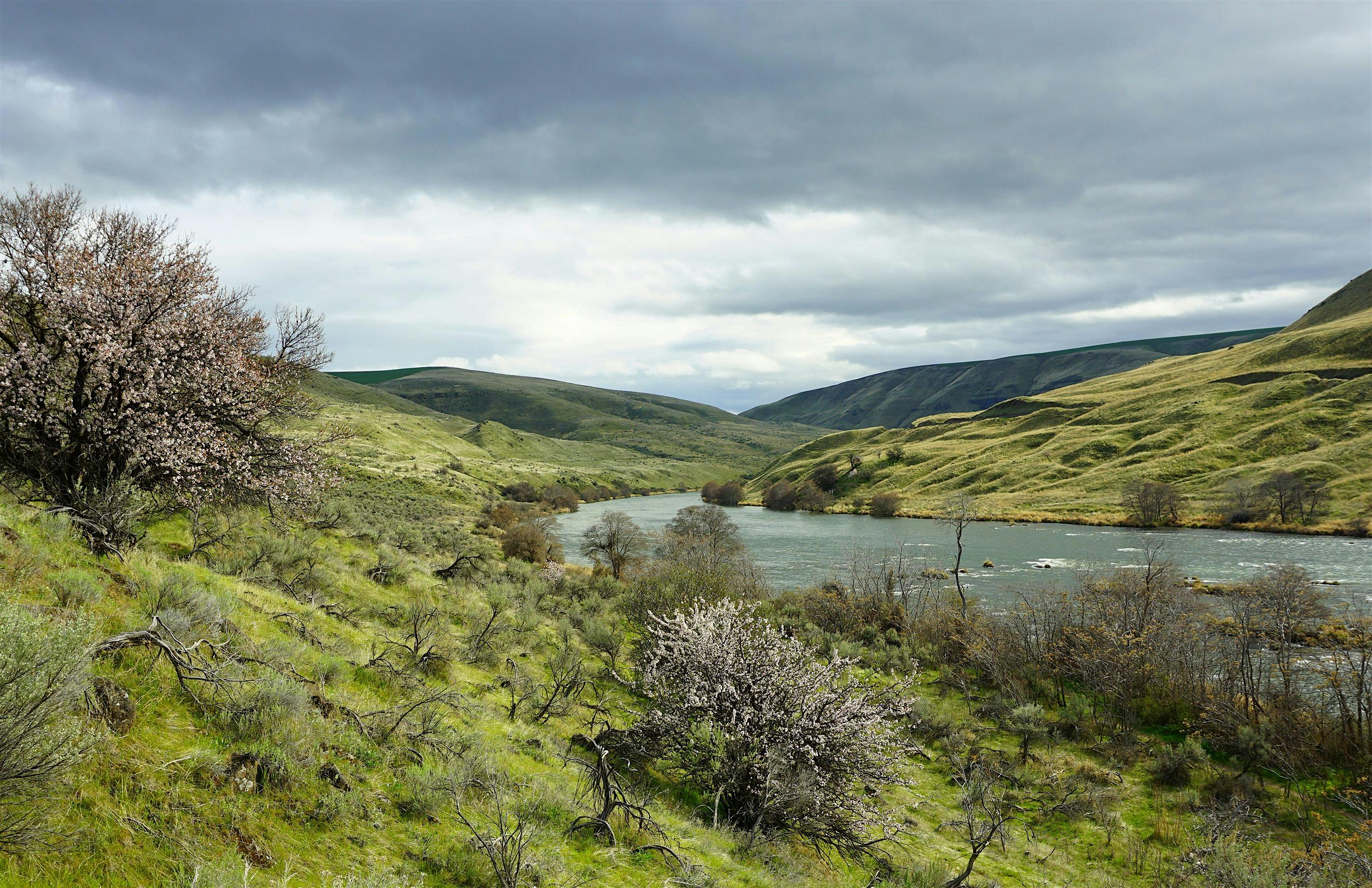 Thursday, March 19, 2020
10:00 a.m. - 1:30 p.m.
Moderate: 4.6 miles | 640-ft elev. gain
Enjoy the first signs of spring along the Deschutes River in the Eastern Gorge with leader Gloria Gardiner. We'll head out using the rail-bed trail and up the gentle hills of the Ferry Springs Trail. We'll loop around toward the river and head back via the Blackberry trail along the river, hoping to identify the first spring wildflower blooms along the way.
This hike is open to dogs accompanying their humans, but you don't need to bring a dog to hike. All dogs must be on a leash no longer than 6 feet. Bring sun protection, and 1-2 quarts of water for yourself and dog. There could be rattlesnakes in the area.
Please wear sturdy hike boots/shoes, and bring your daypack with a lunch, snacks, water, and layers for protection against the elements. View the recommended 10+ Essentials List to help you pack.
Before this outing, make sure you understand our Hike Program Information & Guidelines.